CorkSport 4.5 Bar MAP Sensor - Mazda MPS
We are happy to introduce the CorkSport Plug-N-Play 4.5Bar MAP Sensor for Mazdaspeed 3, Mazdaspeed 6, and Mazda CX-7 Turbo. When it's time to go big power, your OEM MAP sensor just can't keep up, maxing out at only around 21psi. The CS 4.5Bar MAP sensor will give you accurate readings all the way out to 48psi, so you can really push the limits of your build. Best of all, this is all wrapped up in a custom injection molded body that fits directly in the OEM location with no wiring or additional harnesses needed. Check out the full details down below!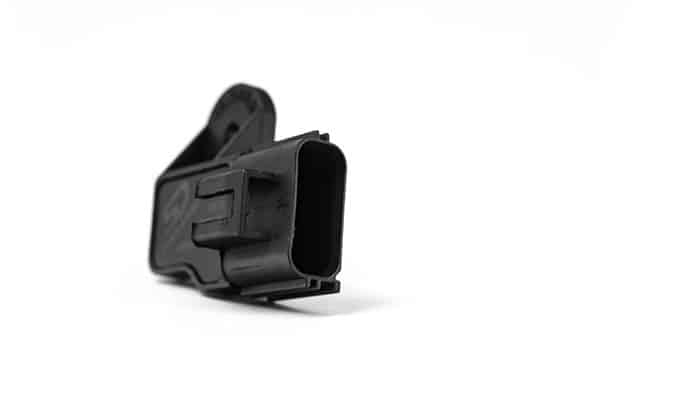 Optimum Performance:
The CorkSport 4.5Bar MAP sensor is designed to offer accurate and near instantaneous readings to ensure your car is staying safe. Boost pressure readings are accurate all the way out around 48psi while response time for both pressure and temperature is mere 2 milliseconds. The CS MAP sensor will not increase your boost pressure directly; however, it allows you to run high boost levels safely, provided that you have the right supporting mods.
---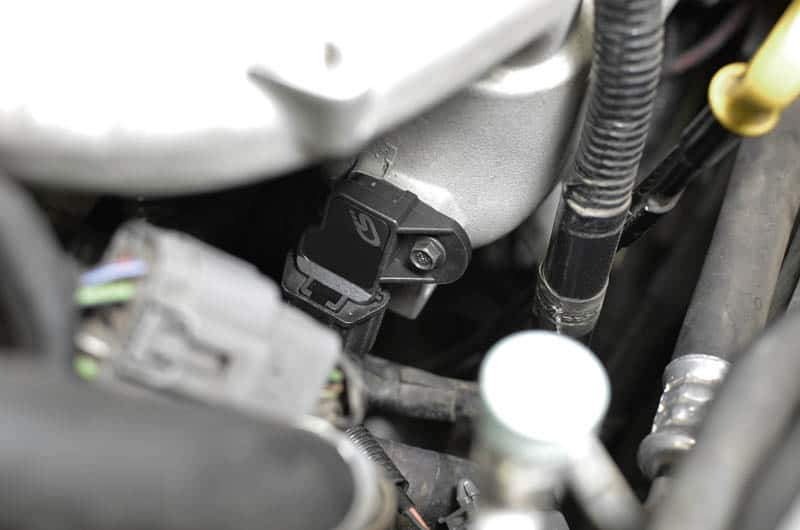 OEM Fitment:
Much like our 3.5Bar MAP Sensor, the CS 4.5Bar MAP Sensor uses a custom injection molded body that mimics the OEM MAP sensor. This means a quick 15-30 minute plug-and-play install with no need for custom wiring or expensive adapter harnesses.
---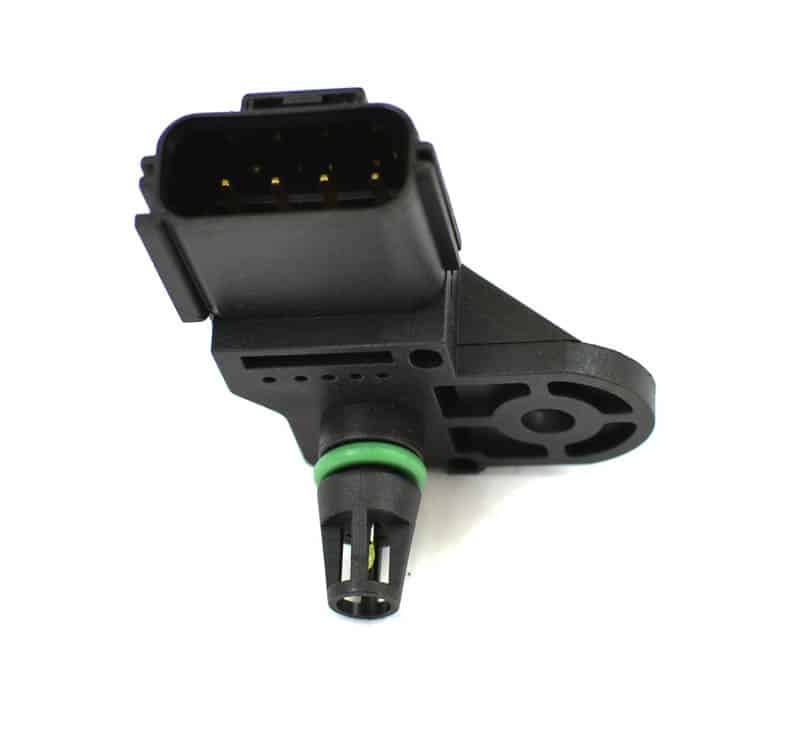 Ready-To-Use:
Each CorkSport 4.5Bar MAP sensor comes with everything you need for install. There is a brand new mounting bolt to keep everything secure and a fresh O-ring to ensure a good seal. We even make it easy to tune for the new sensor as the MAP sensor scalars for Cobb Accessport are laser etched into the body of the CS MAP Sensor.
---
Additional Features
Fitment: MZR DISI Engines found in 2007-2013 Mazdaspeed 3, 2006-2007 Mazdaspeed 6, and some models of 2007-2012 Mazda CX-7
Includes: Black phosphate flange bolt and washer.
Designed & Developed in America: CorkSport Mazda Performance resides in Vancouver, Washington and is located in the beautiful Pacific Northwest.
CorkSport Service & Support: 2 year limited warranty, full colour installation instructions, and all necessary components
** Recalibration with COBB Tuning Accessport or Custom Tune is required for product installation.**

**This part will not increase boost pressure on its own. It only enables your vehicle to read higher boost pressures when accompanied with tuning and the proper support mods.**
More Information

| | |
| --- | --- |
| Make | Mazda |
| Brand | Corksport |