CorkSport Intake Manifold Gasket - Mazda MPS
We are proud to introduce the CorkSport Single Runner Intake Manifold Gasket for the DISI MZR! We worked with Cometic to develop a gasket that is perfect for upgraded intake manifolds. Using Cometic's Aluminium Foamette Material (AFM) in 0.060" thickness, we were able to create a gasket that seals more reliably, eliminates potential flow restriction, and can be reused. If your thinking about upgrading your intake manifold or have been using an OEM gasket on your upgraded IM, read on for full details on the CS IM Gasket.
---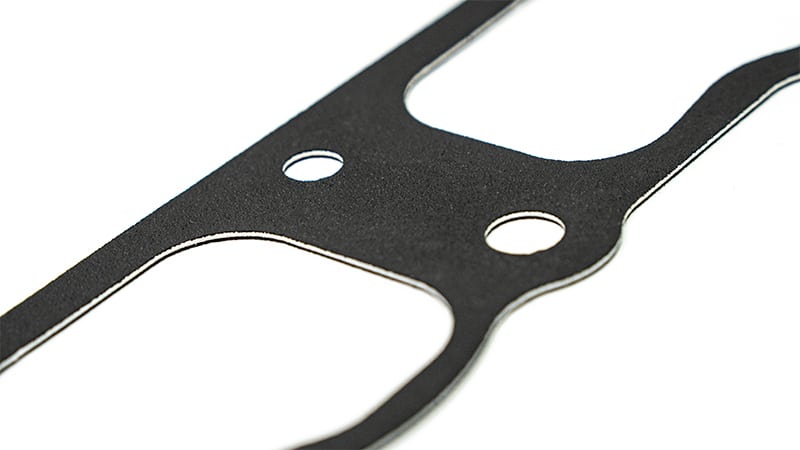 Optimized Materials:
The material of the CorkSport Single Runner Intake Manifold Gasket was carefully chosen to be the best fit for your Mazdaspeed. We worked closely with Cometic to find a material that will stand up to all the abuse your DISI MZR has to throw at it. We chose Cometic's Aluminium Foamette Material (AFM). This material incorporates an aluminium core with a synthetic nitrile rubber coating. In testing we have found this material to be fantastic at sealing, reusable, resistant to fuels and oils. All of this means a reliable seal for your intake manifold with minimal chance for vacuum leaks.
---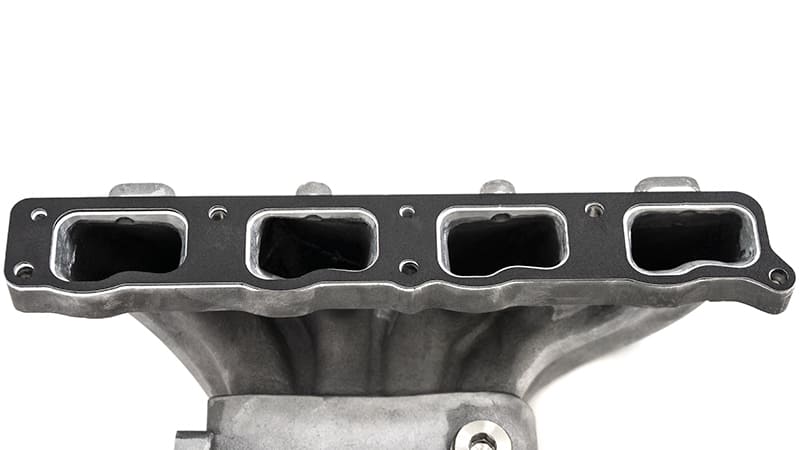 Performance Focused:
The CorkSport IM Gasket is designed to work best with upgraded intake manifolds. The single ports of the CS IM Gasket are oversized to not impede flow, whether you are using an aftermarket intake manifold or a ported OEM manifold. In addition, the single runner design eliminates the OEM gasket "divider", further improving flow, especially if you have a ported cylinder head.
---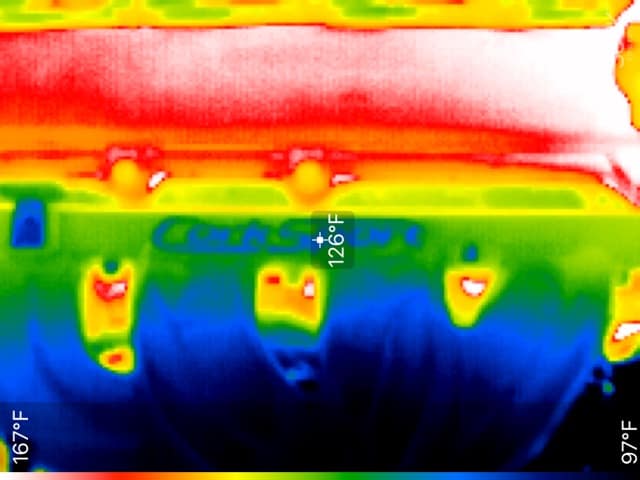 Thermal Insulating::
Since the OEM gasket is made of metal, it transfers heat from your cylinder head into your intake manifold and boosted air very easily. The coating on the CorkSport IM Gasket helps prevent this heat transfer, meaning your charge air is entering the engine at a cooler temperature, helping your engine run healthier and make more power.
---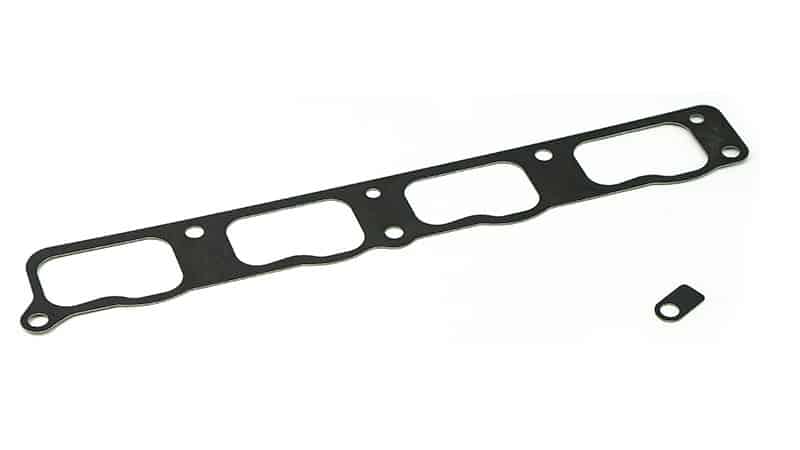 Simplified Installation:
The CS intake manifold gasket comes with a 0.060" spacer for the lower IM mount on the engine block. Since the IM gasket is thicker than the OEM gasket, it is crucial to have a spacer of the same thickness to prevent damage and/or leaks at the cylinder head. This spacer uses a small tab to help make installation easier. This means a relatively easy install that can be done without completely removing the intake manifold!

Vehicle Fitment: 2006-2013 DISI MZR found in the Mazdaspeed 3/6 & CX-7.
Designed in America: in Vancouver, Washington, in the Pacific Northwest.
CorkSport Service & Support: 6 month limited warranty, full colour installation instructions, all necessary components

The CS IM gasket has not been test fit on all aftermarket intake manifolds. Ports are much larger than OEM so fitment typically will not impede flow. Inspect prior to installation..

Tested and verify with CorkSport intake manifolds with o-ring. Remove o-ring for use with gasket.

May cause CEL if installed on a vehicle that does not have VCTS deleted.
More Information

| | |
| --- | --- |
| Make | Mazda |
| Brand | Corksport |