CorkSport Mazda Headlight Level Adjuster - Mazda 6 MY14+ / Mazda 3 MY14+ / CX5 MY14+ / MX5 MY16+ / CX3 MY16+
It's fair to say that we all love the look of a lowered car, especially when it's your car, right? However, what we don't love is lowered headlights, but sadly that's a result of your ride's new look. There are less desirable ways to fix the new, lowered headlight issue and then there are the correct ways. Here at CorkSport we wanted to provide you with the correct method to get your headlights back in line. The CorkSport Headlight Leveling Link allows you to correct the downward pointing headlights at the source of the problem.
The CorkSport Advantage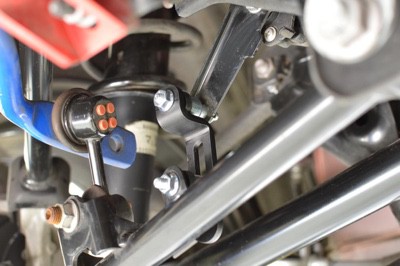 What is This & Why is it Needed?
Modern Mazdas come with many adaptive technologies, one being self-leveling headlights. This technology allows the headlights to remain level regardless of the vehicles pitch. When lowered however, the car interprets this change in suspension geometry and adjusts the headlights, often aiming them straight into the ground.
CorkSport's Headlight Leveling Link allows you to adjust the headlights back to their original orientation regardless of how low your car sits.
---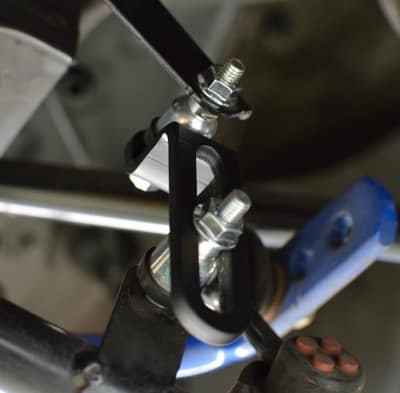 Flexible Design
The headlight leveling link uses inline ball joints and a cleverly designed bracket that allows one of the ball joints to slide up/down. This provides you infinite adjustability of length.
---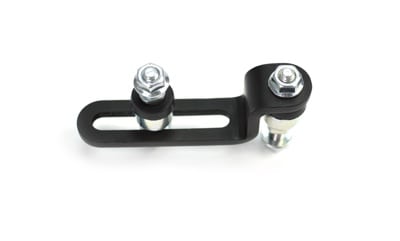 Manufacturing
The headlight leveling link is manufactured from 0.190" aluminium sheet and anodised black for a durable, long-lasting finish.
---
Additional Features
Compatible with: 2014+ Mazda 6 Grand Touring, 2014+ Mazda 6 Touring ("if sold with tech package, includes LED's"), 2014+ Mazda 3 S Grand Touring, 2016+ Miata (all trims), 2014+ CX5 touring and grand touring ("if sold with tech package, includes LED's"), and 2016+ CX3 Grand Touring.
You only need 1: Only 1 is required per car.
Designed & Developed in America: CorkSport Mazda Performance resides in Vancouver, Washington and is located in the beautiful Pacific Northwest.
CorkSport Service & Support: 2 year limited warranty, full colour installation instructions, all necessary components
More Information

| | |
| --- | --- |
| Make | Mazda |
| Brand | Corksport |